---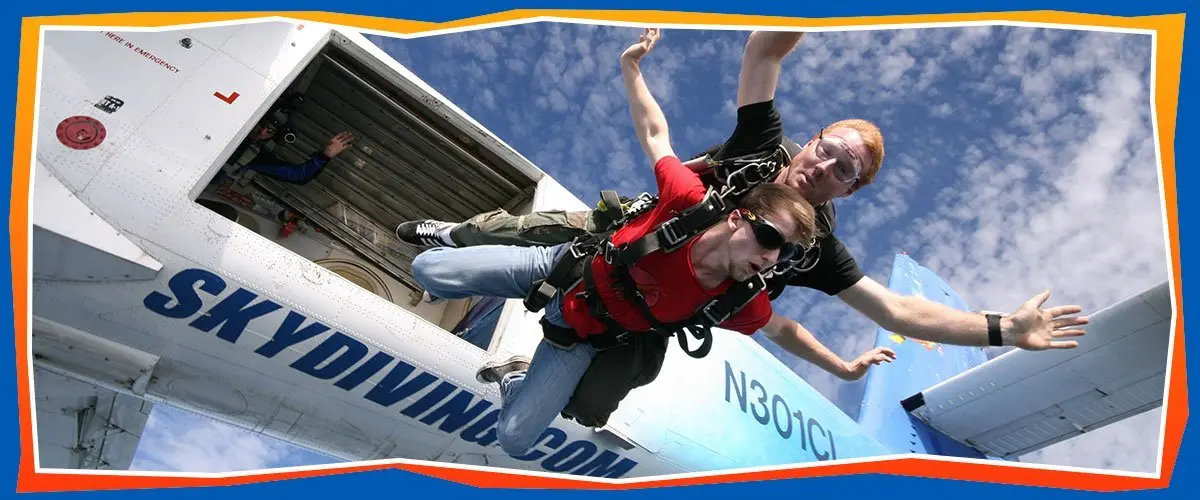 How Inclement Weather Impacts Your Jump
---
Skydiving is an activity that is largely subject to the temperament of Mother Nature. Therefore, it's no surprise that skydives rarely happen on schedule. Changes in atmospheric conditions occur rapidly and are unpredictable. Increased wind speed, cloud cover, and low visibility due to fog are to be expected and can often lead to delays. On occasion, these delays can last several hours.
What You Can Expect with Inclimate Weather
---
In an effort to reduce the degree of inconvenience to yourself on the day of your jump, you should set aside the majority of your day to be spent at the skydiving center. Despite the fact that we would argue that this is a wonderful opportunity for you to take advantage of the unique amenities exclusive to our drop zone, we understand that you may wish to spread your figurative wings and take in the surrounding community and area. We've taken the liberty of compiling a list of places to visit, should you be in search of fine dining, various outdoor activities, or shopping to indulge in while you pass the time.
Take Advantage of Drop Zone Amenities and Community Based Locations
---
Our skydive center features an air-conditioned indoor lounge, a spacious outdoor patio with tables for eating and socializing, and a pool that is available seasonally.
---
The city of Rockmart, nestled in the heart of North Georgia's Coosa Valley, is a quaint southern community with a population of roughly 4000. Despite its size, the city boasts a number of restaurants, landmarks, and locations that are worth visiting should you have time between skydives.
---
Hibachi, Chinese, Seafood, & Sushi dishes with a homemade recipe of Yum Yum sauce on every table.
---
Local chain serving classic Mexican dishes, plus burgers, wings & fries, in a relaxed setting.
What We Do To Ensure Your Skydive Is Safely Executed
---
Be advised, our managers closely observe conditions via the use of a variety of weather monitoring platforms, including satellite, radar, and applications. If an impending weather situation is observed prior to your scheduled jump day, you will be contacted and rescheduled for the next available opportunity.
We're aware that long wait times cause inconveniences for skydivers, however, to conform to FAA guidelines for the entirety of your jump and to maintain the safety of our professionals and yourself, we adhere to strict standards for safety when inclement weather situations arise. We will not skydive, nor will we allow you to if your safety is at risk of being compromised due to inclement weather.
Thank you for choosing Skydive Georgia as the drop zone of choice for your skydiving pursuits. Your safety and enjoyment is our top priority. We look forward to serving all of your future skydiving needs.
Call today to take advantage of special pricing!
---